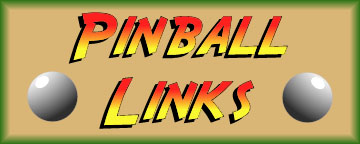 ---
NOTE: Since moving to the new site, I deleted the old links because so many were for stores which had gone out of business, old site, etc. So, rather than check them and try to figure-out what links should go where, I am starting fresh. If you have a link you'd like to exchange, please contact me and we can get things going.
Flippers.be: learn the basics about pinball machines: care and maintenance, repairs. Also game reviews, visits to shows, pinball in Europe and much more.
Buy A Pinball Machine: Site with information on buying your own pinball machine along with lists of machines available.